In a world in which "there's an app for that" has become the standard solution to most productivity problems, mobile devices are the new Swiss Army knife. For commercial real estate professionals looking to work smarter, not harder, there is no shortage of high-tech resources to get things done more efficiently.
Productivity
DocuSign provides a simple and secure way for property managers and brokers to electronically sign documents and collect signatures.
Available On: iOS, Android, Windows
Drop Box is a cloud-based storage solution that makes your documents, photos, and videos readily available on almost any device. Users can create folders and share them with relevant parties, such as clients or lawyers.
Available On: iOS, Android, Windows
Google Sphere Cam creates 360-degree panoramas, allowing you to give prospective clients the full picture of available properties. You also have the option to publish them to Google Maps.
Available On: iOS, Android

LogMeIn Ignition allows you to remotely access your desktop from an Android or iOS device. With packages starting at $99.99 a year, this app requires more of an investment than the others listed here, but for a real estate professional on the go, the convenience could be well worth the cost.
Available On: iOS, Android

Pocket Informant claims you can "spend less time planning your schedule and more time living it." It integrates your calendar, tasks, and notes in one easy-to-navigate location.
Available On: iOS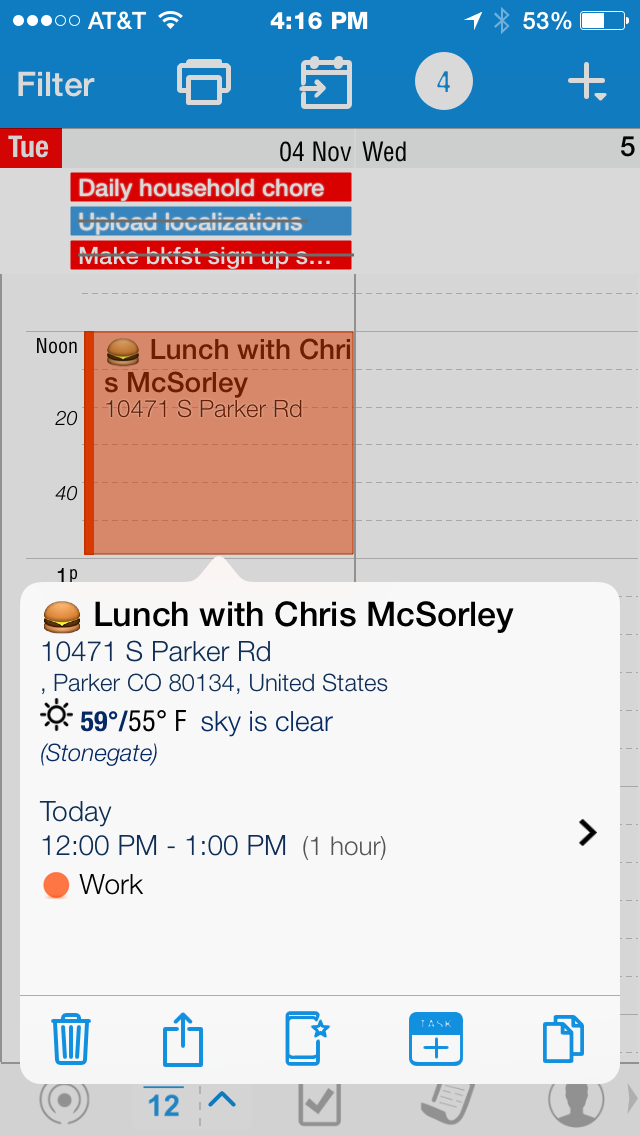 Networking
CallFlakes is networking app that provides its users with a couple of unique features:
Facebook Caller ID – When you receive a call or text from one of your contacts, his/her Facebook wall pops up, offering potentially important information before the conversation begins.
Productivity Board – Once the call is completed, this board gives you the ability to send emails, schedule meetings, set reminders, or search the Web.
Available On: Android

GoConnect is a free intuitive app designed specifically for real estate professionals. This checklist app lets you manage your leads and transactions efficiently with a clean and easy-to-use interface designed for mobile use. One example of a user-friendly feature is the ability to swipe away tasks on your to-do list once they have been completed.
Available On: iOS, Android

ScanBizCards is a cloud-based app that scans business cards and imports the information into your contacts. The tedious process of typing in each field is replaced with a simple snap of your phone's camera. You can also sync it to your iPhone's address book or Outlook contacts.
Available On: iOS, Android

Information
LoopNet's mobile app lets you search its directory for properties to invest in or lease. Note: To view all listings on LoopNet, a Premium Searcher subscription is required.
Available On: iOS, Android

For commercial real estate professionals trying to stay in the know, The News Funnel is considered one of the most comprehensive databases for real estate-related content. Thousands of registered companies upload news to the site, which also aggregates content from news feeds and media sources.
Available On: iOS