During a time of considerable upheaval, it has been inspiring to see the nonprofit community not only continue its important work but also step up to address the many new needs created by the novel coronavirus. The Cummings organization is most grateful for those efforts and is pleased to support them in a variety of ways, described below. We are in this together, taking things day by day, and hope to come out stronger, more resilient, and with a more powerful sense of community.
Emergency Funding
Cummings Foundation has pledged $1 million in aid to local and statewide COVID-19 emergency funds. Its COVID-19 relief grants focus on local aid, support of frontline workers, assistance to vulnerable populations, and support of Black- and Latinx-owned small businesses.
The Foundation will contribute $500,000 to the Massachusetts COVID-19 Relief Fund to help support at-risk community members across the state. The Fund is partnering with nonprofits throughout Massachusetts to determine where needs are most pronounced and provide critical services. This donation was revealed to Foundation trustees and volunteers during a Zoom call attended by Lauren Baker, the first lady of the Commonwealth of Massachusetts before it was announced publicly. "Your support at such a significant level says that you believe in our model and have confidence in us to deploy these funds effectively and quickly where they are needed most," noted Baker.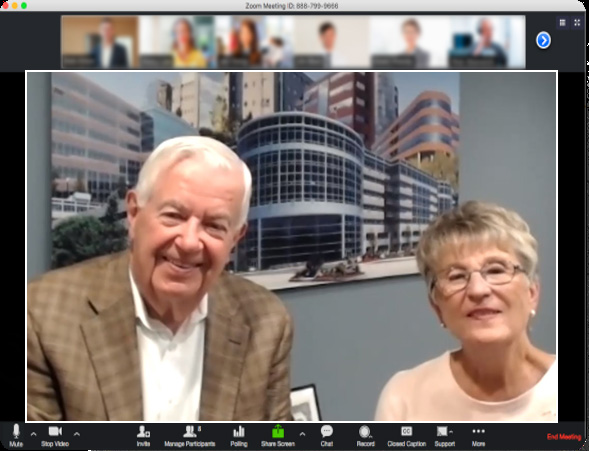 Additionally, each of the funds below has been granted $100,000 to distribute to those whose livelihoods have been significantly impacted by the pandemic:
Grant Flexibility
The rapidly evolving public health crisis is significantly affecting the operations of many nonprofits. Social distancing and other safety measures have delayed important fundraising events and suspended programs for which available funds had been earmarked. In recognition of this state of flux, the Foundation invited grantees to redeploy funds from their most recent Cummings grant installments to address their most urgent needs.
Early Disbursements
While a great number of nonprofits have found that they need to reallocate available funds to areas of emergent needs, many have also simply come up short. Cummings Foundation has offered early payments—in April rather than June—to previous recipients of active multi-year grants. Thanks to the efforts of a dedicated group of Foundation volunteers, it was able to expedite the review and approval of Impact Reports as well as the processing of these installments, which many organizations need now more than ever.
Shared Resources
Times of crisis teach us to rely on each other for support. Cummings Properties is home to a number of client firms that have shown themselves to be more than willing to lend their expertise to struggling neighbors. Visit Cummings Properties' website to review and access the resources being offered to small businesses by Cummings client firms LGA, MassPay, and McLane Middleton.