Even before the COVID-19 crisis began, many city-based firms started to look outward toward the suburbs for more cost-effective office and lab accommodations. Biotech, an industry with strong roots in Boston and Cambridge, is no exception. Cummings Properties has long been cultivating a community of biotech and life science firms in Woburn and Beverly, with no signs of slowing down.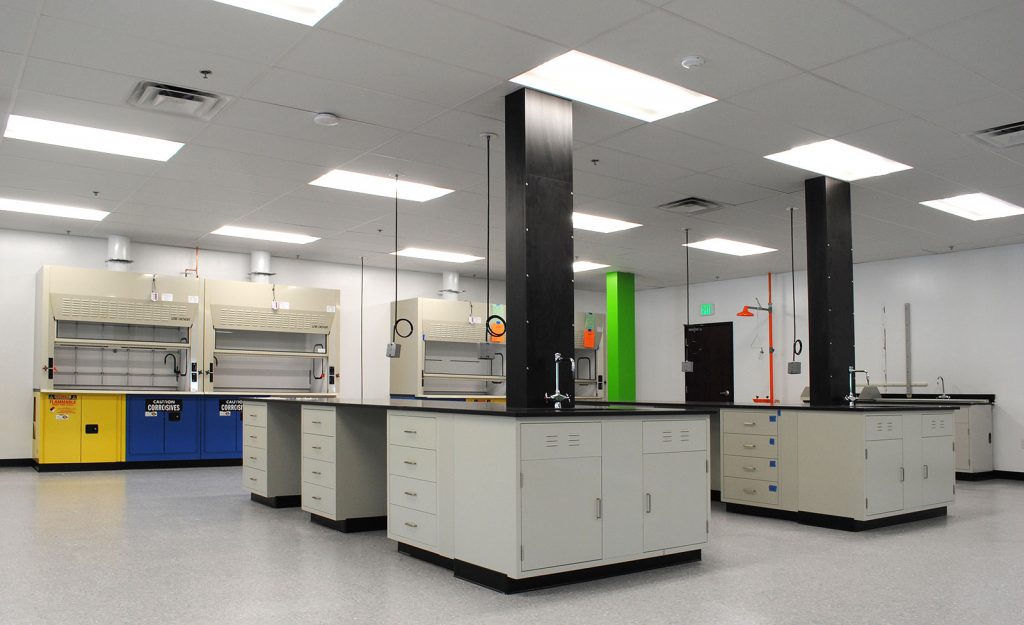 Sciences Switch to the Suburbs
Cummings Properties currently provides professional workspaces to more than 100 clients in the biotech and life sciences industries, with a majority of them located in the ever-expanding Woburn, Beverly, and Medford clusters. The scientific community at Cummings has grown to such a point where it has become a draw to firms in and of itself.
Qlibrium, one of the latest additions to the fold, directly cites the thriving biotech cluster at Cummings as a contributing factor to its recent move to 16 Tower Office Park, Woburn. "The space is well-suited for us as we enter our next stage of growth and is situated within 20 minutes' drive of many of our current and potential strategic partners," noted Larry Alberts, CEO and co-founder of Qlibrium. A Gold Winner of the MassChallenge in 2014 and one of MedTech Innovator's Top 100 Companies three years later, Qlibrium is just one of the cutting-edge clients that calls Cummings Properties home.
The Cummings Life Science Cluster
Innovation breeds innovation. With dozens of similarly minded companies working in the same area, you and your employees will be able to take your work to new heights. Below are just a handful of the many bioscience firms within Cummings Properties' large and diverse biotech portfolio.
Amgen leverages top of the line technology to study the biological processes of patients suffering from serious illnesses in hopes of finding effective treatments.
Azurity Pharmaceuticals develops medicines for patients, particularly seniors and children, who require specific and customized treatments.
Verdox works to reverse climate change using technology developed at its previous MIT location to capture C02 and other harmful gasses at a massively reduced energy and financial cost.
Medtronic, a Cambridge transplant, has spent the last half-century dedicated to biomedical engineering as a means to produce medical tools that help patients deal with pain, treat their ailments, and generally improve the quality of their lives.
Covaris has historically manufactured medical sample preparation tools. More recently, it has joined the effort to mitigate the COVID-19 pandemic by offering an improved specimen transport device for testing sites.
Centralized Convenience
More and more bioscience firms are choosing Cummings because it offers some of the most convenient real estate developments in suburban Boston and on the North Shore. Cummings Properties' buildings and campuses are easily reachable via I-93 and I-95. These major highways provide ready access to businesses and academic institutions in Boston and Cambridge, as well as to outlying communities where many professionals are choosing to live and raise their families.
By spreading out in the suburbs, firms open themselves up to an expansive talent pool of people who are seeking to avoid the stressful routine of city traffic. With less traffic, a wealth of prospective employees, and Boston just a short highway trip away, suburban biotech clusters in Woburn and Beverly allow bioscience firms to confidently make the jump to more cost-effective locations while still reaping the benefits of being close to Boston and Cambridge.