The last thing anyone wants when arriving somewhere, whether it be for work, appointments, or dining, is having the headache of finding a parking spot.
In fact, a recent study from SpotHero shows that about half of Americans surveyed find parking stressful, and more than 63 percent have been late to an appointment due to trying to find a spot.
Free business parking
This isn't an issue, though, at any of the Cummings Properties campuses, which are in 11 different Metro North communities — Woburn, Beverly, Andover, Marlborough, Burlington, Somerville, Medford, Stoneham, Sudbury, Wilmington, and Wakefield.
Cummings' business and research parks, including TradeCenter 128, Cummings Center, and Dunham Ridge, all have ample free parking. Some even offer garages with covered pedestrian access to the buildings, allowing your employees and clients to stay dry during inclement weather.
This is a major difference compared to Boston and Cambridge, where parking is at a premium. In the Seaport District, Kendall Square, and other urban business hubs, parking is frequently difficult to find in the first place and is often expensive, too.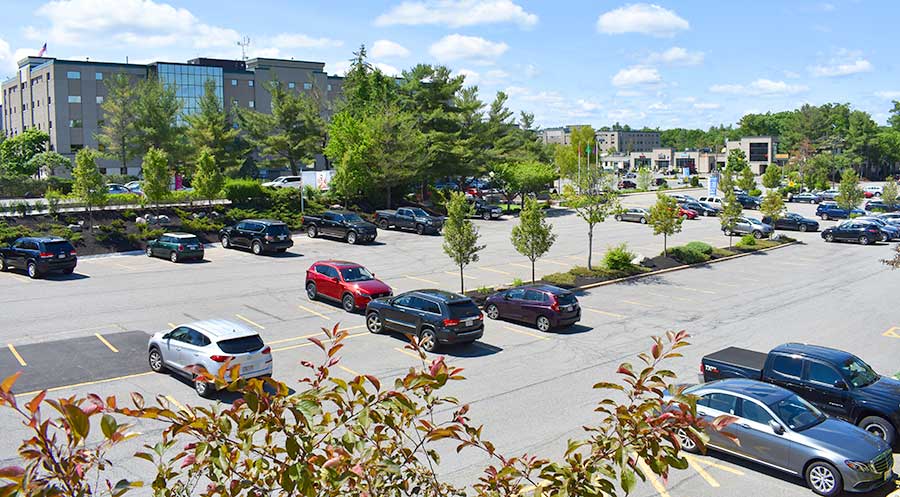 This is a burden not just on patrons but also on workers who, due to the pandemic, are using their cars more to get to work versus public transportation. The SpotHero study indicated that roughly 75 percent of those surveyed said they would not use public transit for their commute; this is up 15 percent compared to 2019.
Cummings is committed to ensuring that the businesses at its suburban Boston locations are always able to access their premises, even during wicked New England winters. The commercial real estate firm's legendary Snow Team works around the clock when necessary to ensure that clients can get to, at park at, their offices, labs, and medical offices.
Beyond no-cost parking
Cummings Properties has offices for lease and labs for rent in Woburn, Stoneham, and Medford that are just minutes away from Cambridge, and offer so much more beyond free parking. The office spaces available offer easy highway access and are surrounded by convenient amenities. Cummings also has in-house design and construction capabilities, streamlining the experience for leasing clients.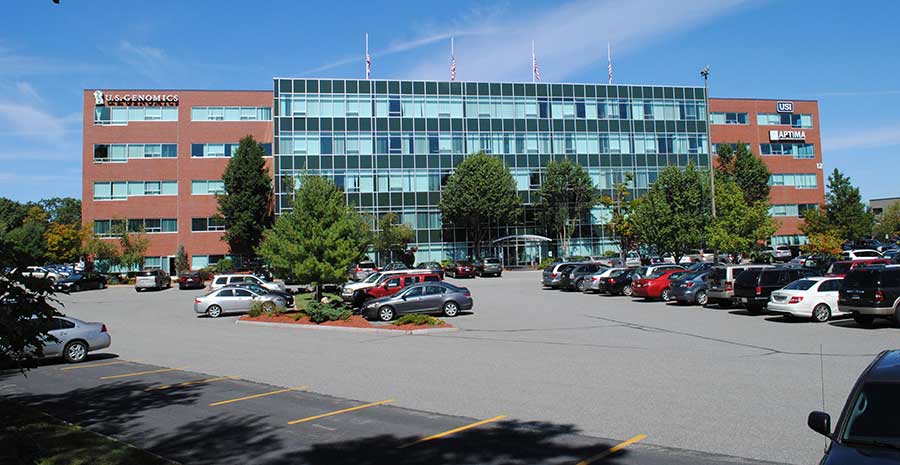 Along with free parking and a variety of personal and business amenities, Cummings Properties offers attractive surroundings. With nature trails at Dunham Ridge and a walkway around the Shoe ponds at Cummings Center in Beverly, visiting one of the campuses is an experience. These and many other sites offer outdoor benches, picnic tables, and parks, where staff can enjoy lunch al fresco.
To lease an office or laboratory where workers or patrons will not have to worry about parking, contact Cummings today. View a sampling of offices for rent or search listings in specific North Shore towns.