Welcome to Cummings Properties' media page, where readers may view the latest news and media coverage of both Cummings Properties and Cummings Foundation. For media releases and coverage prior to 2015, please visit our archives page.
Eight Danvers non-profits receive employee donations
Danvers Herald – 1/5/16
Twenty-five Beverly, Danvers, and Salem nonprofit organizations received a total of $41,000 this year.
With the completion of the 2015 cycle, the three-year-old annual program has resulted in $1,068,000 in donations to organizations that are making a difference in the communities where Cummings Properties' employees live and work. (More)
Season's tithings
Boston Globe – 12/24/15

Winchester residents Bill and Joyce Cummings, who own Cummings Properties, became

statewide role models for generosity when they signed the Giving Pledge in 2011, making them the first Massachusetts couple to do so. Created by Bill and Melinda Gatesand Warren Buffett, it's a vow by the world's richest people to donate most of their wealth to charity. (More)
Elliott Landing by Cummings slated to open in 2016
Beverly Citizen – 12/6/15
The commercial real estate firm known for transforming Beverly's once-derelict former United Shoe Machinery Corporation site into the thriving Cummings Center office and technology park is adding a major residential building on the property.
Cummings Properties received a green light this summer to build luxury condominium residences on the Elliott Street side of the 2 million-square-foot campus. Steel erection began last month, and occupancy is anticipated for summer 2016. (More)
Going up: Condo complex under construction at Cummings Center
Salem News – 11/11/15
Structural steel is rising at the site of the Cummings Center's new condominium project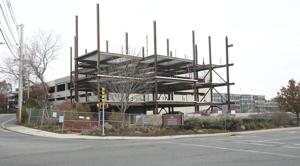 .
The 73-unit building, at the intersection of Elliot and McKay streets, is set to open in the spring or summer of next year, according to Steve Drohosky, Cummings Properties' vice president and general manager. (
More
)
High-tech battery company takes 24,600 square feet with Cummings Properties
Boston Business Journal – 11/3/15

High-tech battery maker Vionx Energy Corp. has relocated its headquarters to Woburn.
The company was previously based in North Reading. Its new headquarters is a 24,600-square-foot light manufacturing facility at 12 Cabot Road. (More)
A new British invasion
Salem News – 9/30/15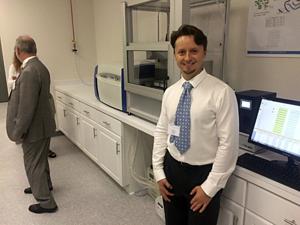 Officials for a U.K.-based life sciences company, Applied Photophysics, recently clinked glasses
and celebrated the opening of a new demonstration lab in the Cummings Center.

The office in 100 Cummings Center is meant to expand the company's presence in the United States, and showcase their new line of high-performance spectrometers. The instruments are used in protein research and the manufacture of biologic drugs. (More)
Quad Technologies to move to Woburn building
Woburn Advocate – 9/26/15
Quad Technologies will move into a new 3,850-square-foot lab at Cummings Properties' 3 Gill St. building in Woburn in November.
Cummings Properties key accounts manager Marc Knittle worked with Hank Amabile, of Newmark Grubb Knight Frank, on the lease. In addition to a new conference room and reconfigured offices, the space was built out to accommodate biosafety level two standards, including the installation of multiple fume hoods. (More)
Seventh Sense Biosystems relocates from Kendall Square to Medford
Citybizlist – 9/22/15
Seventh Sense Biosystems (7SBio) is relocating from Cambridge's Kendall Square to
Cummings Properties' 200 Boston Avenue building in Medford. The firm, which develops blood collection and diagnostic platforms, has grown steadily, moving three times since its founding in 2008.
Cummings Properties leasing manager Derek Cook worked with Mark Winters of Cushman & Wakefield to find the ideal space for 7SBio. The privately held medical technology company will move this month into its new 9,000-square-foot suite, which is a combination of clean room, lab, and office space. (More)
Bill Cummings on Real Estate, Charity, and Bill Gates
BisNow – 9/11/15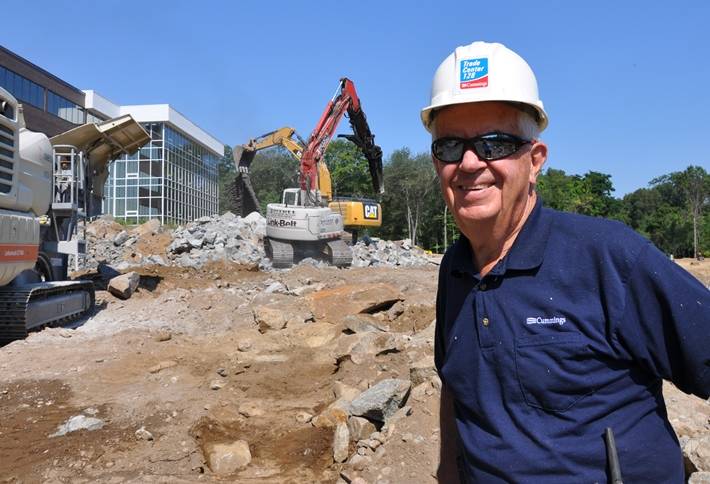 Bill Cummings' leasing firm, Cummings Properties, has served suburbs north and west of
Boston since 1970. The company has grown from one small building to over 10M SF in over 96 office, retail, medical and research properties throughout the Bay State. The company's most impressive recent property, TradeCenter 128 (below), is a 500k SF solar-powered, LEED Gold pre-certified office building in Woburn, MA, that houses the Middlesex County Superior Court and more than 120 companies. (More)
L-3 extends 79,000-square-foot lease with Cummings Properties
NEREJ – 8/28/15
L-3 Security & Detection Systems (L-3 SDS), a division of international defense contractor L-3 Communications, renewed its lease with Cummings Properties, continuing a longtime relationship between the two firms, which began in 2002.
Cummings Properties key accounts manager Marc Knittle worked with Torin Taylor of Cushman & Wakefield on the lease extension for three suites totaling 79,000 s/f at 10 Commerce Way. (More)
Dessange North America uses Beverly base to expand Paris brand
Beverly Patch – 8/13/15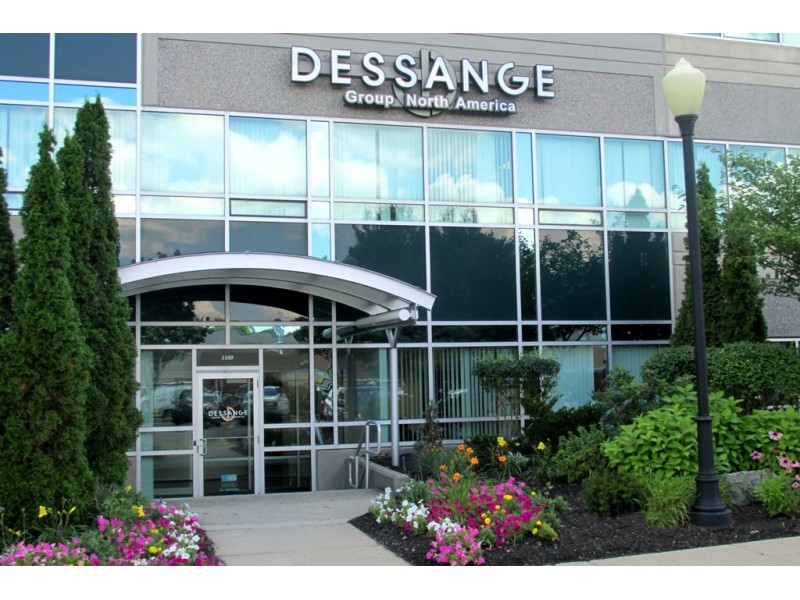 Dessange Group North America had a busy spring, opening its new corporate headquarters at 500 Cummings Center and appointing a new president and chief executive officer, Linda Chadwick.
Dessange Group North America is a division of Paris-based DESSANGE International, a world leader in luxury hairdressing established in 1954. Operating in 47 countries, it has three salon brands–Fantastic Sams Hair Salons, Camille Albane Paris, and DESSANGE Paris–each with its own private-label professional product line sold exclusively in the Company's salons. (More)
Cummings 'investing heavily' in Beverly
Salem News – 8/12/2015

Cummings Properties wants to add severalresidential buildings at its Dunham Road location as part of the company's continued expansion in the city.
The proposal comes as Cummings continues commercial development at the site, 48-52 Dunham Road, and adds condominiums to its main campus on Elliott Street, as well as proposed elderly housing on Balch Street. (More)